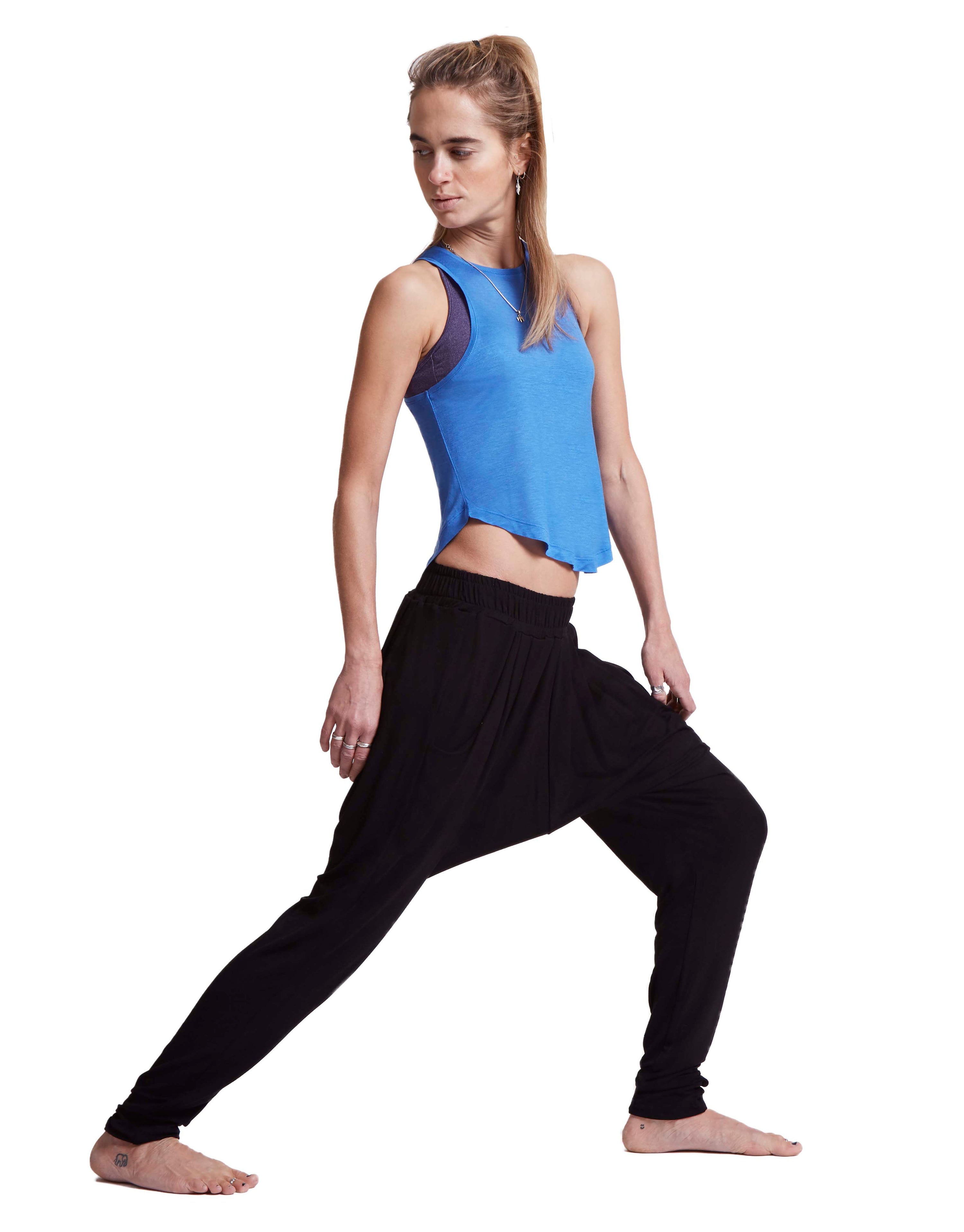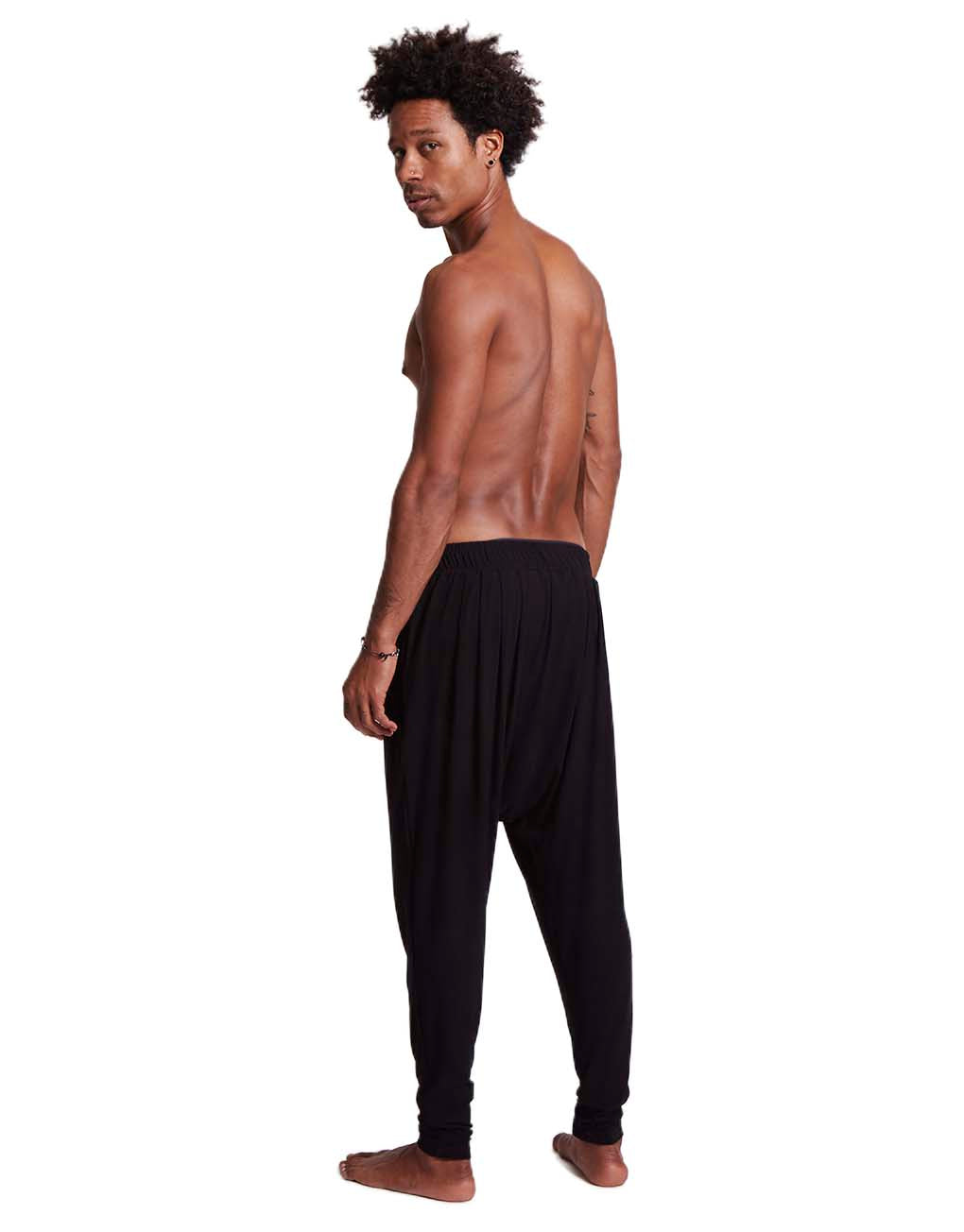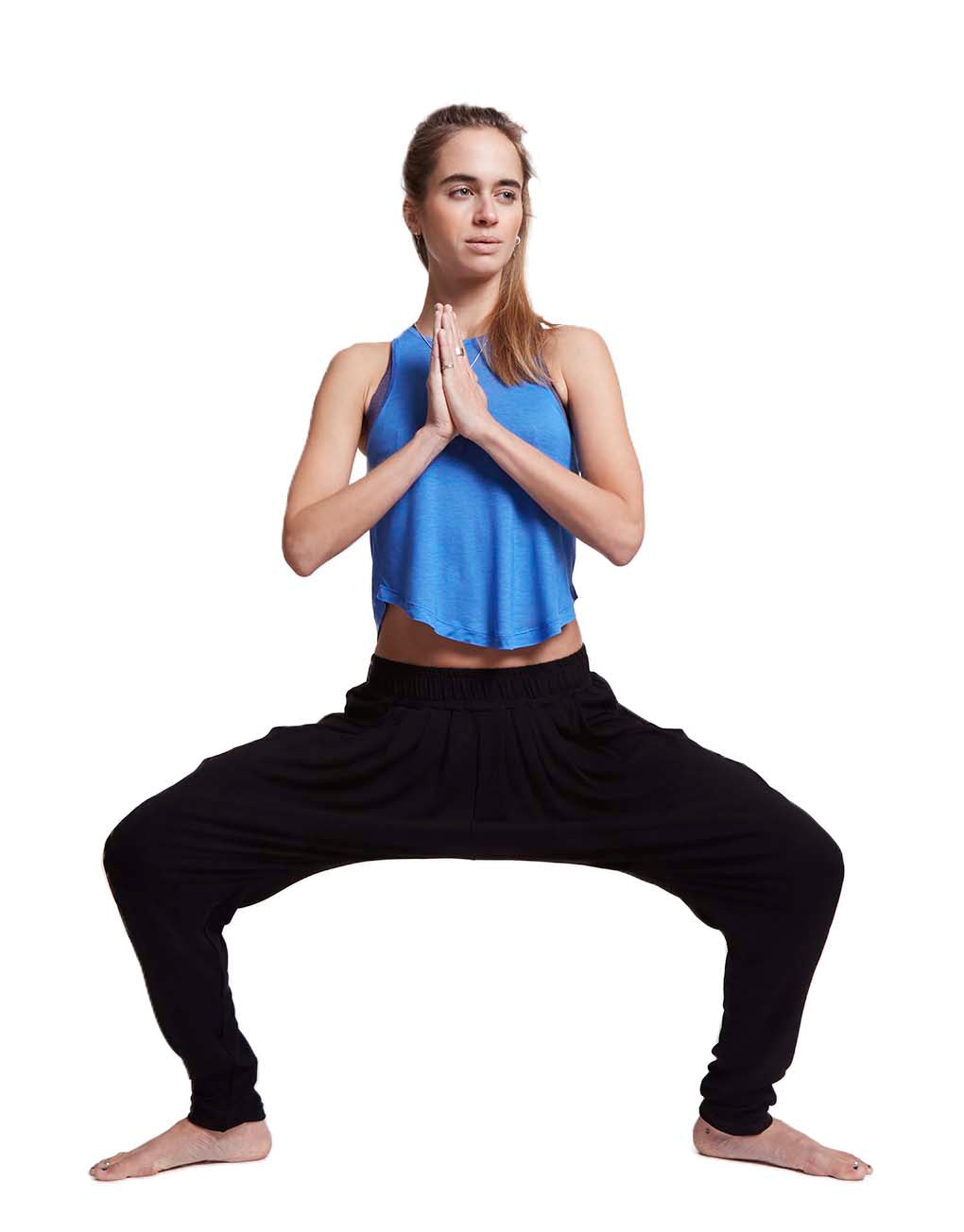 Hanuman Unisex Loungy Pants
Hanuman Unisex Pants are our own unique take on the classic harem pants; the
perfect combination of ultimate comfort and style. Created using sustainable
bamboo, our naturally died fabric retains its deep black tone even after multiple
washes and our specialist weave allows the skin to breathe easily. A beautifully
draped front and back make them a stand out tailored athlesiure wear item that will
see you through relaxed weekends and your favourite yoga class.
technically crafted bamboo fabric, perfect for sweaty workouts
travel must have - keeps you cool in hot temperature or in tropical climate
naturally antibacterial bamboo - doesn't irritate skin even when you sweat
classic black yoga pants
versatile and tailored enough for fashionable everyday wear
bamboo naturally grows up to 1m a day without the use of artificial fertilisers or watering; a sustainable and vegan alternative to silk jersey
designed in London, ethically produced in Poland
100% bamboo rayon, OEKO-TEX ® certified
Hanuman Unisex Loungy Pants