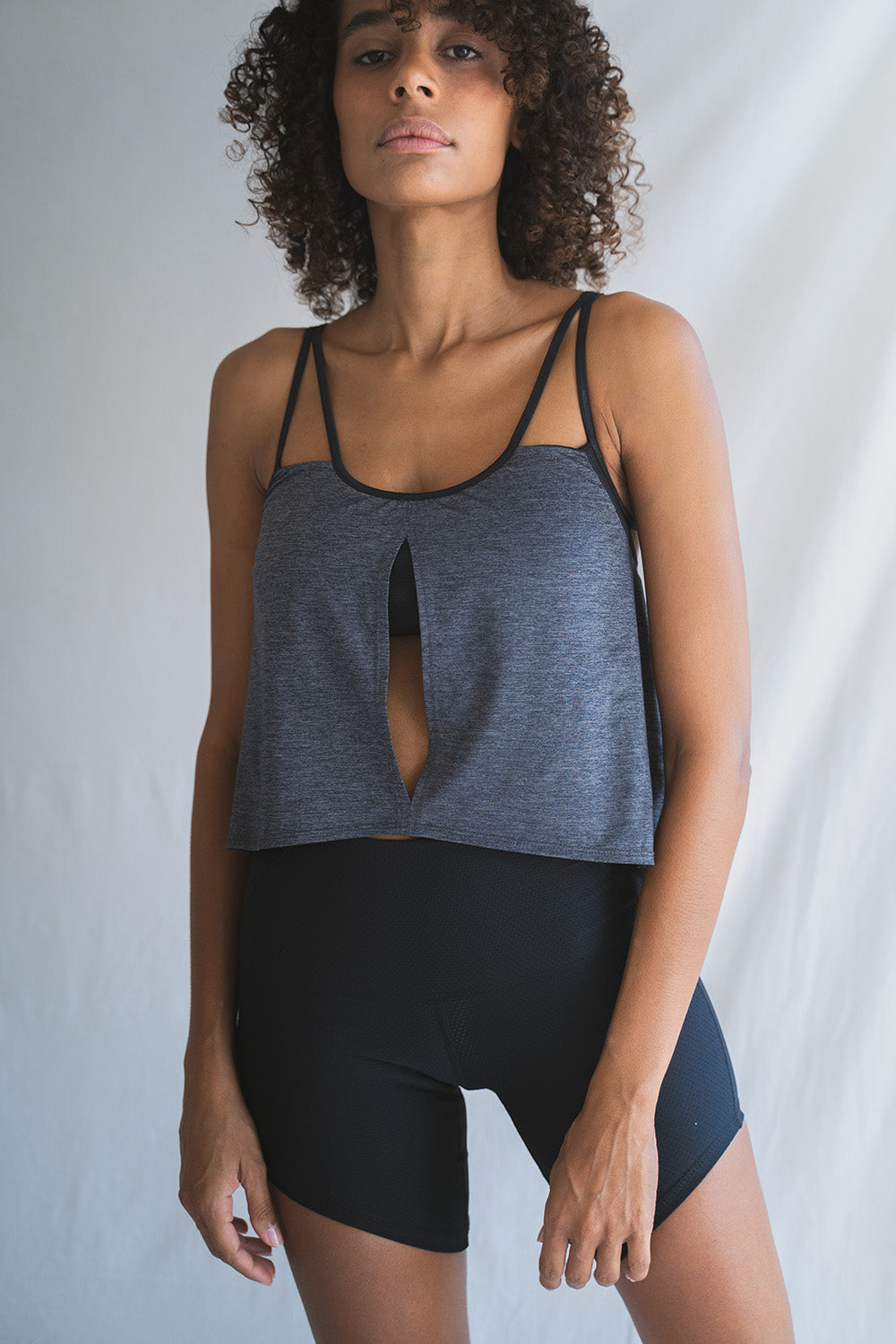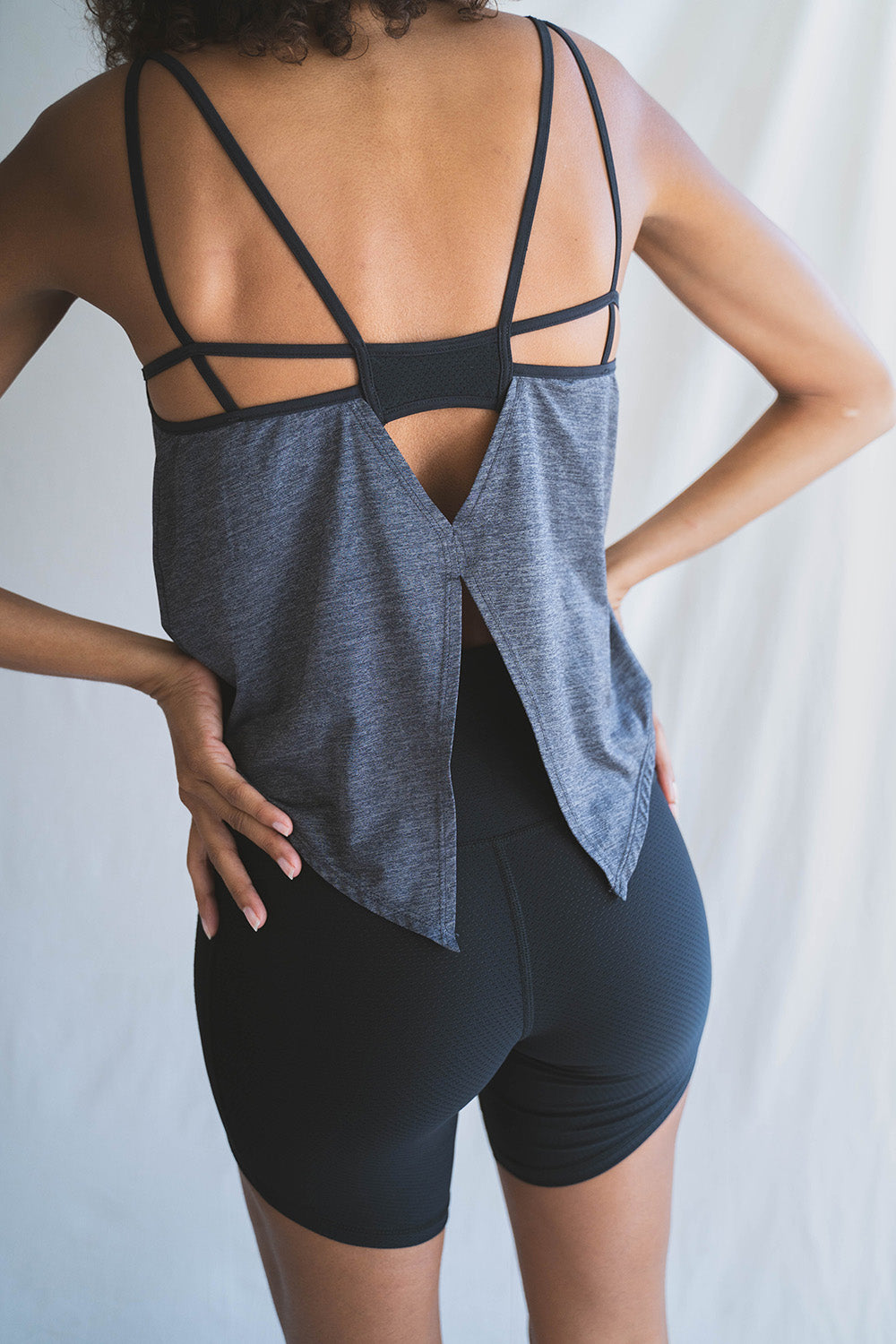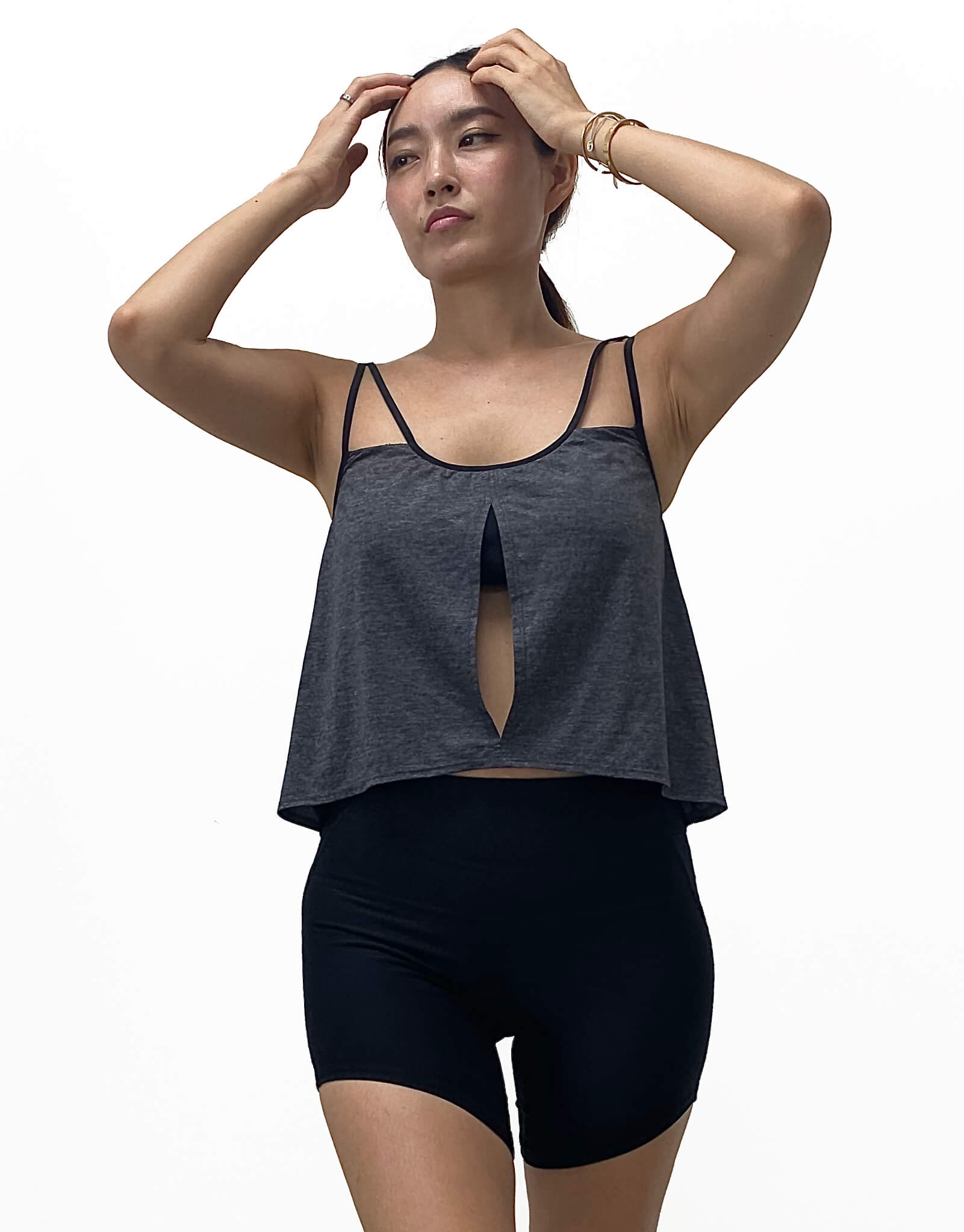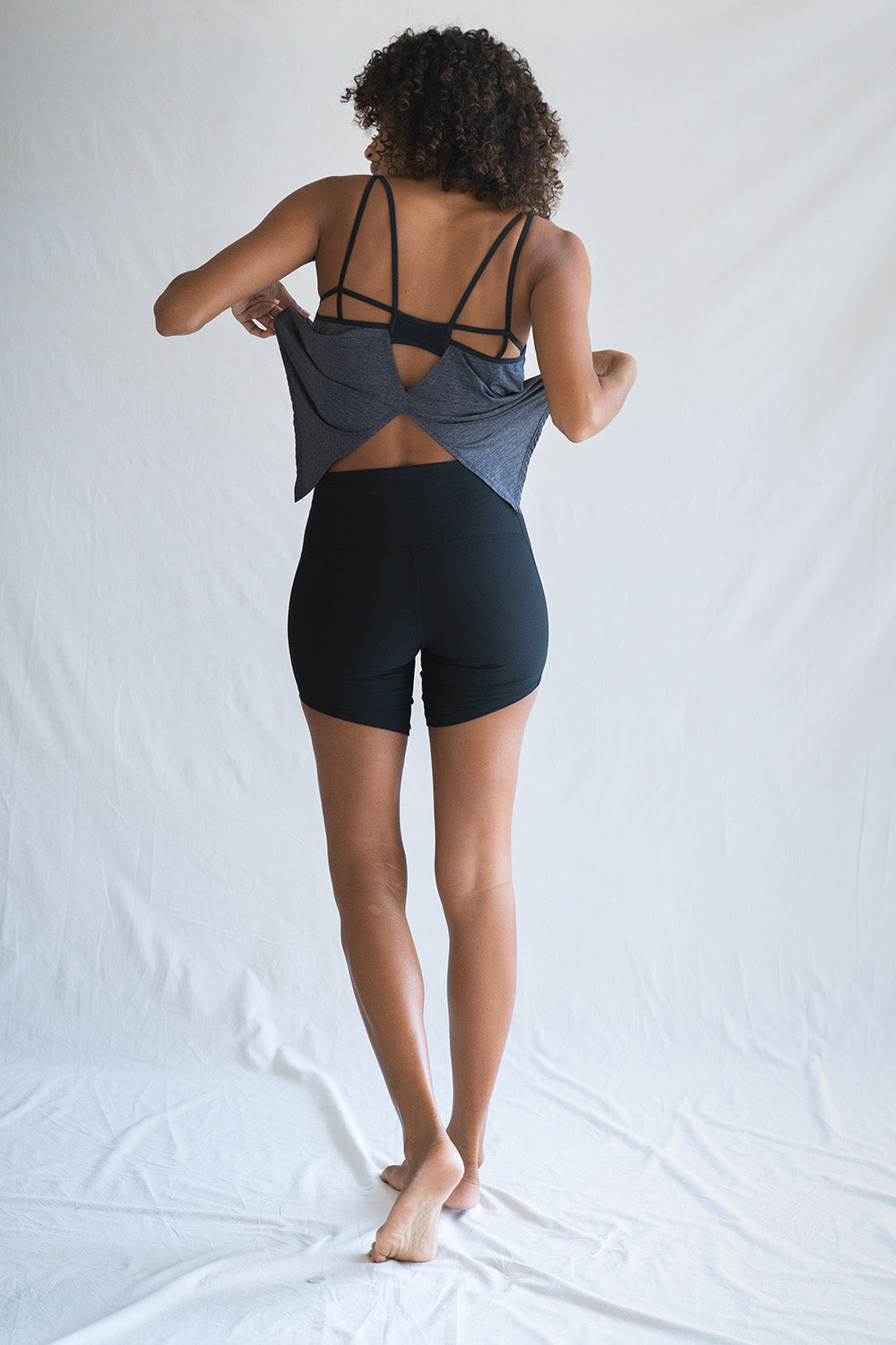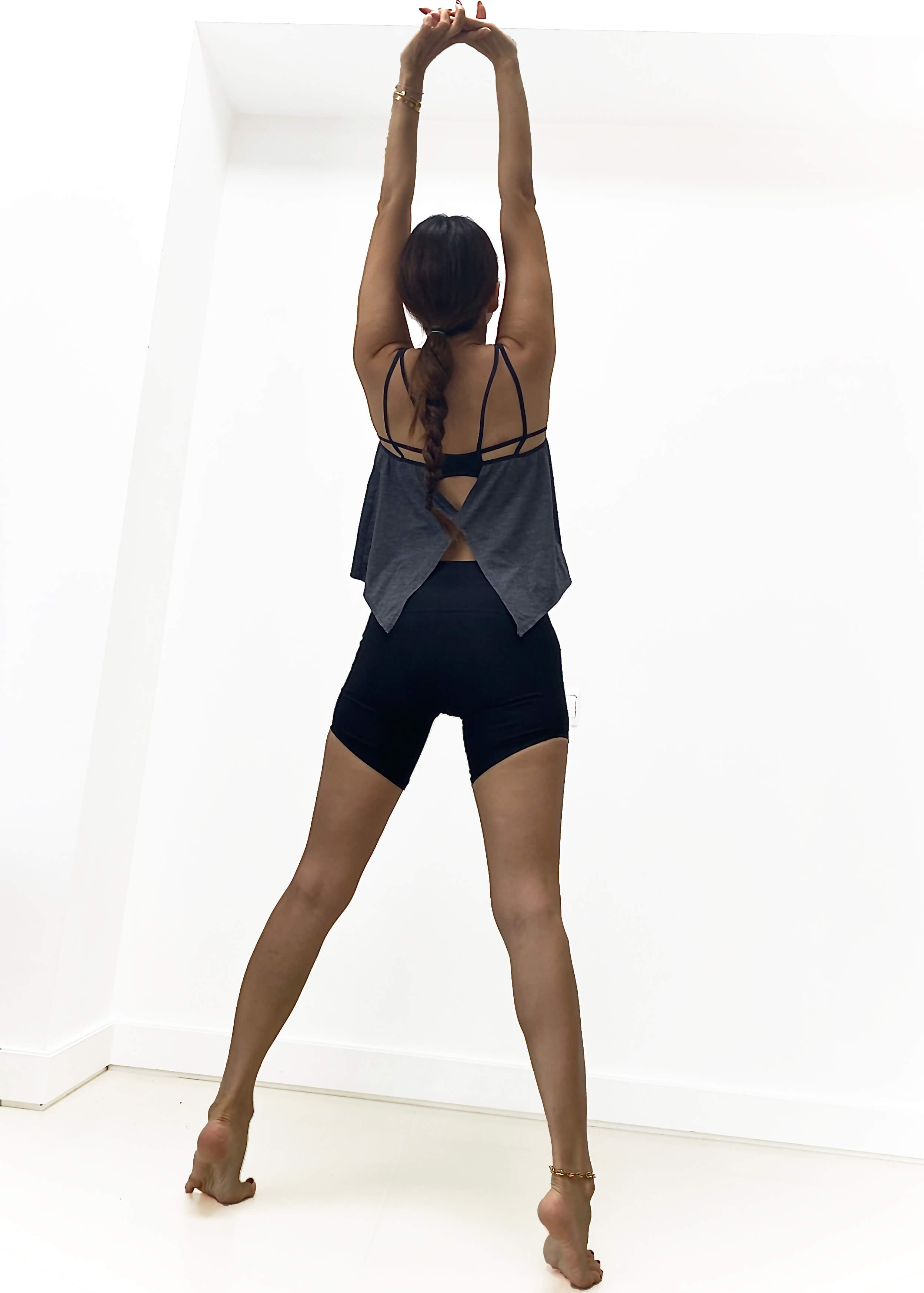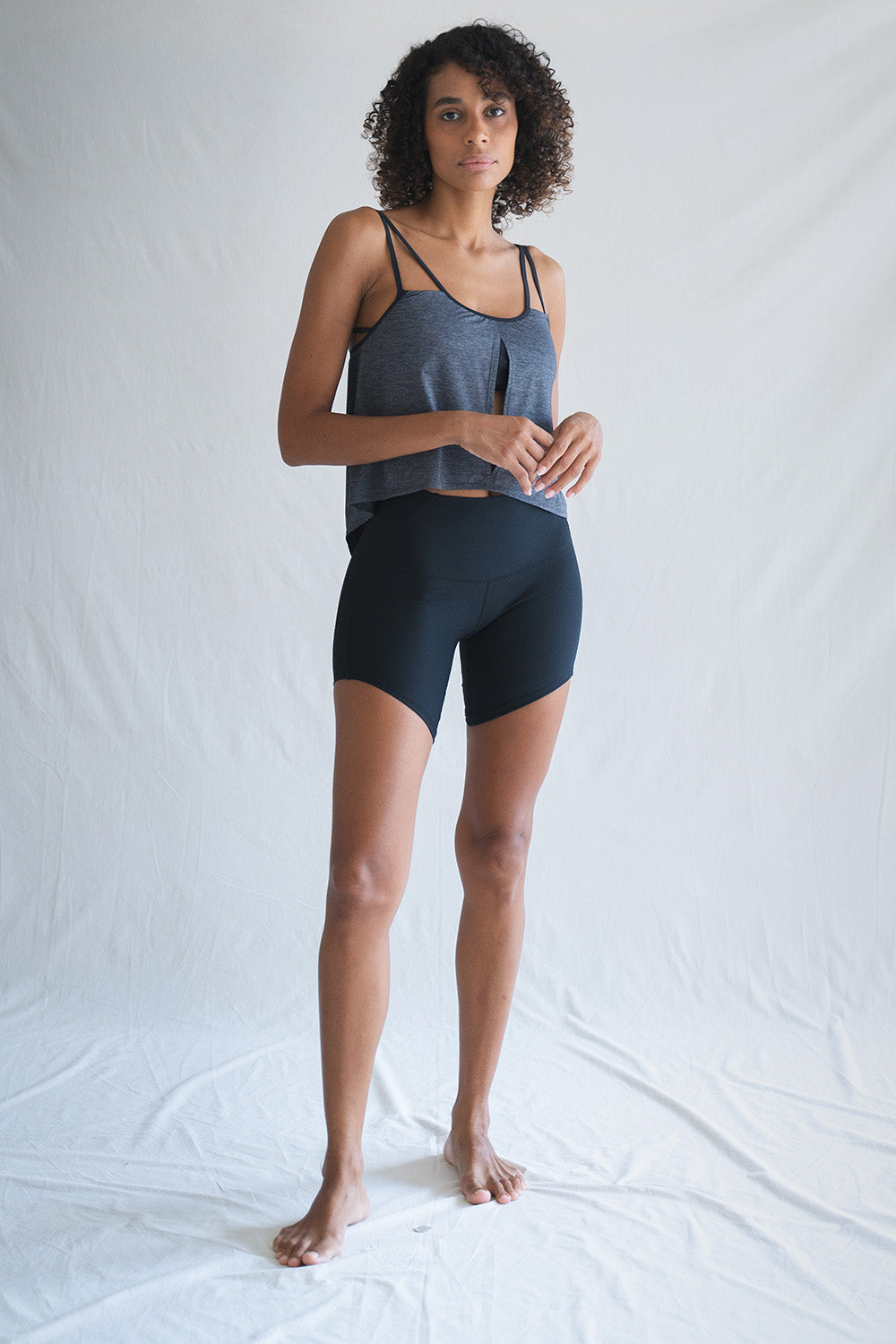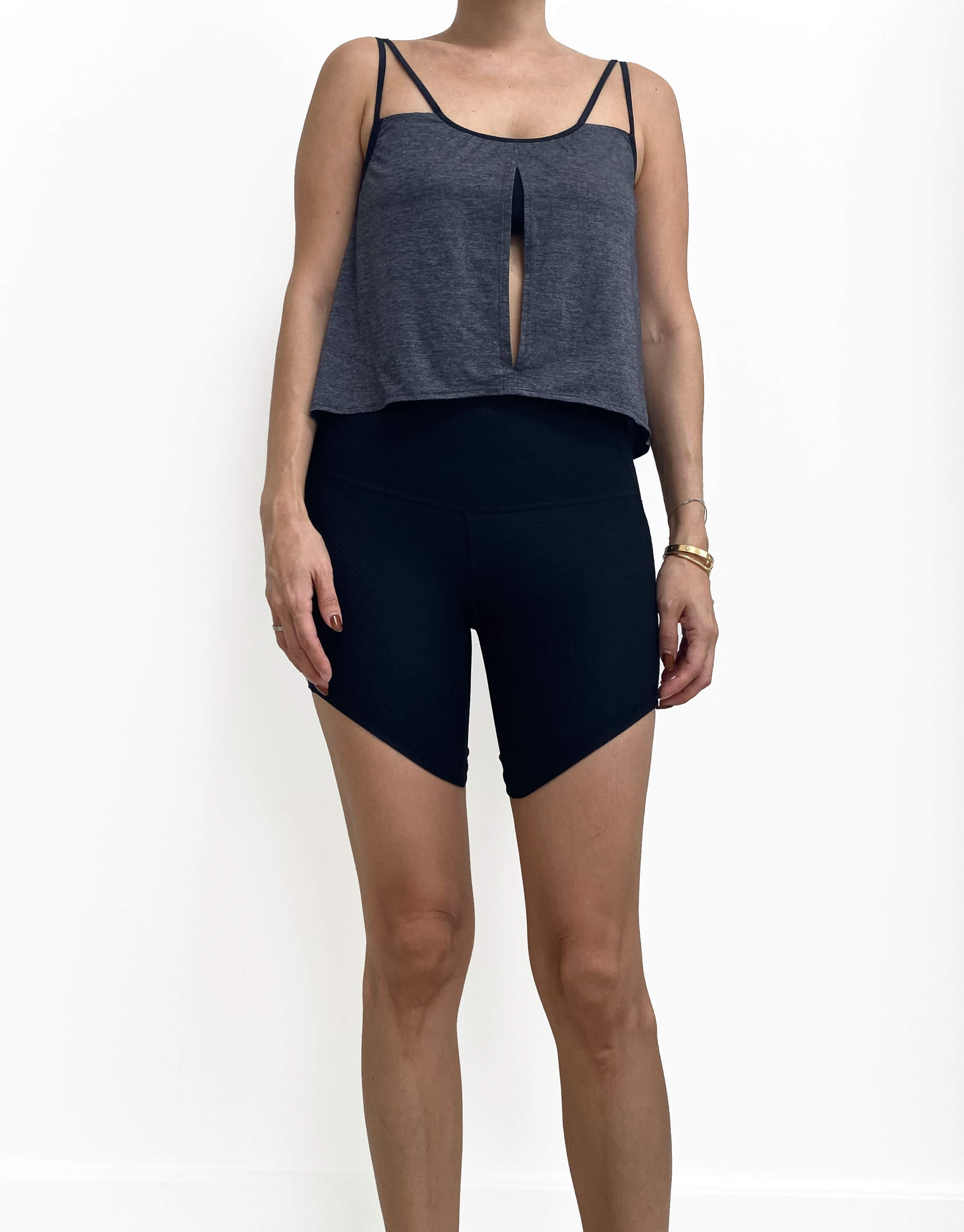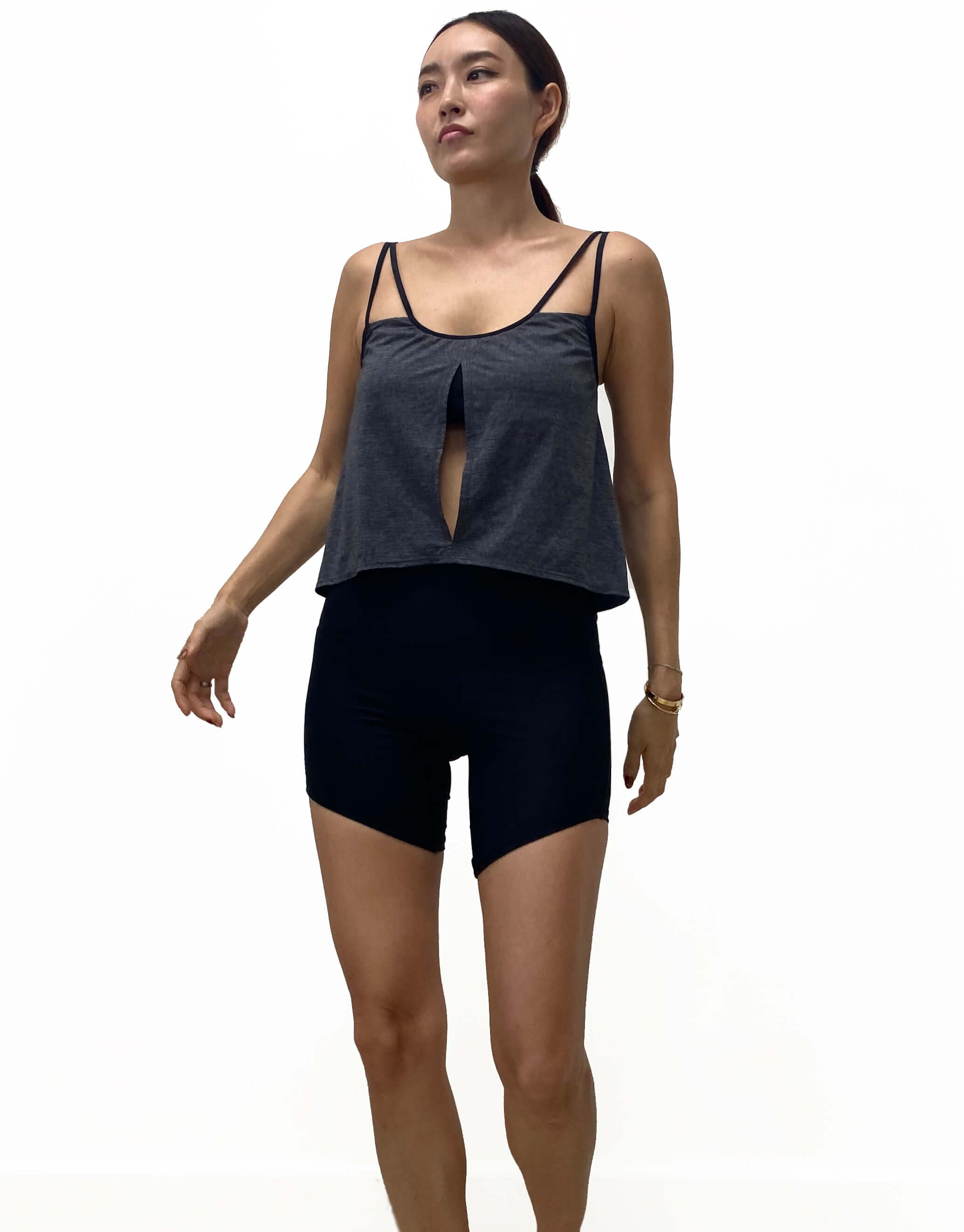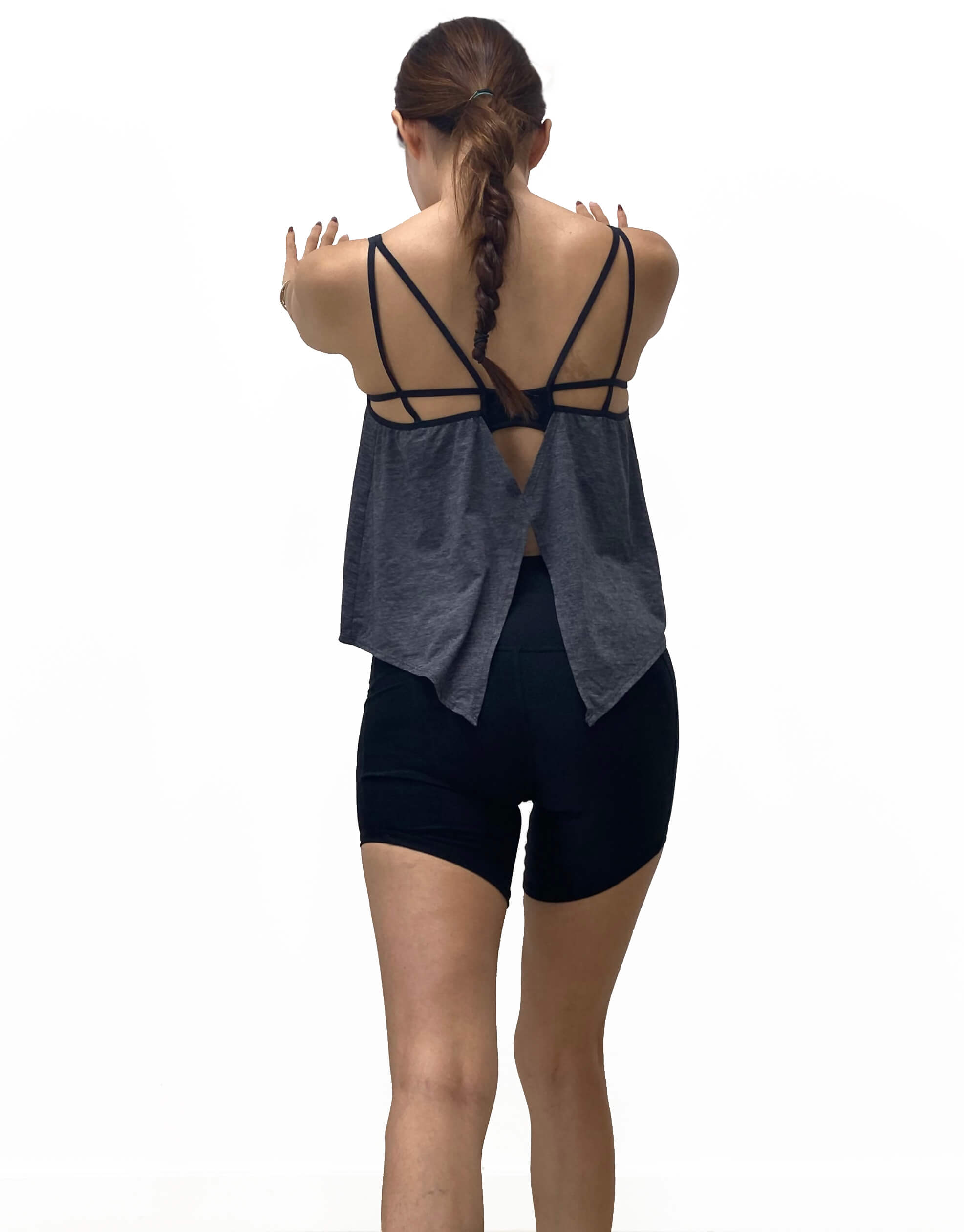 The Doppio Top is both functional and stylish. This double layered top is our answer for a double trouble affair. Thinking of going to pilates session, or a club party after work and can't decide what to take with you? A sports bra, gym top and a party top in one? With the doppio top- you're sorted! Having an inserted bra- it supports you through the workout session- while the cool, chic and modern party style makes it a fashion statement! You choose the occasion!
Made with our signature coffee fabric,
ICE-CAFÉ™ nylon, we play on coffee's unique ability to cleanse the senses.
The reused coffee particles in this fabric will absorb and evaporate the smells of the gym or studio, making the Doppio Top feel fresher for longer, even after a sweaty session.