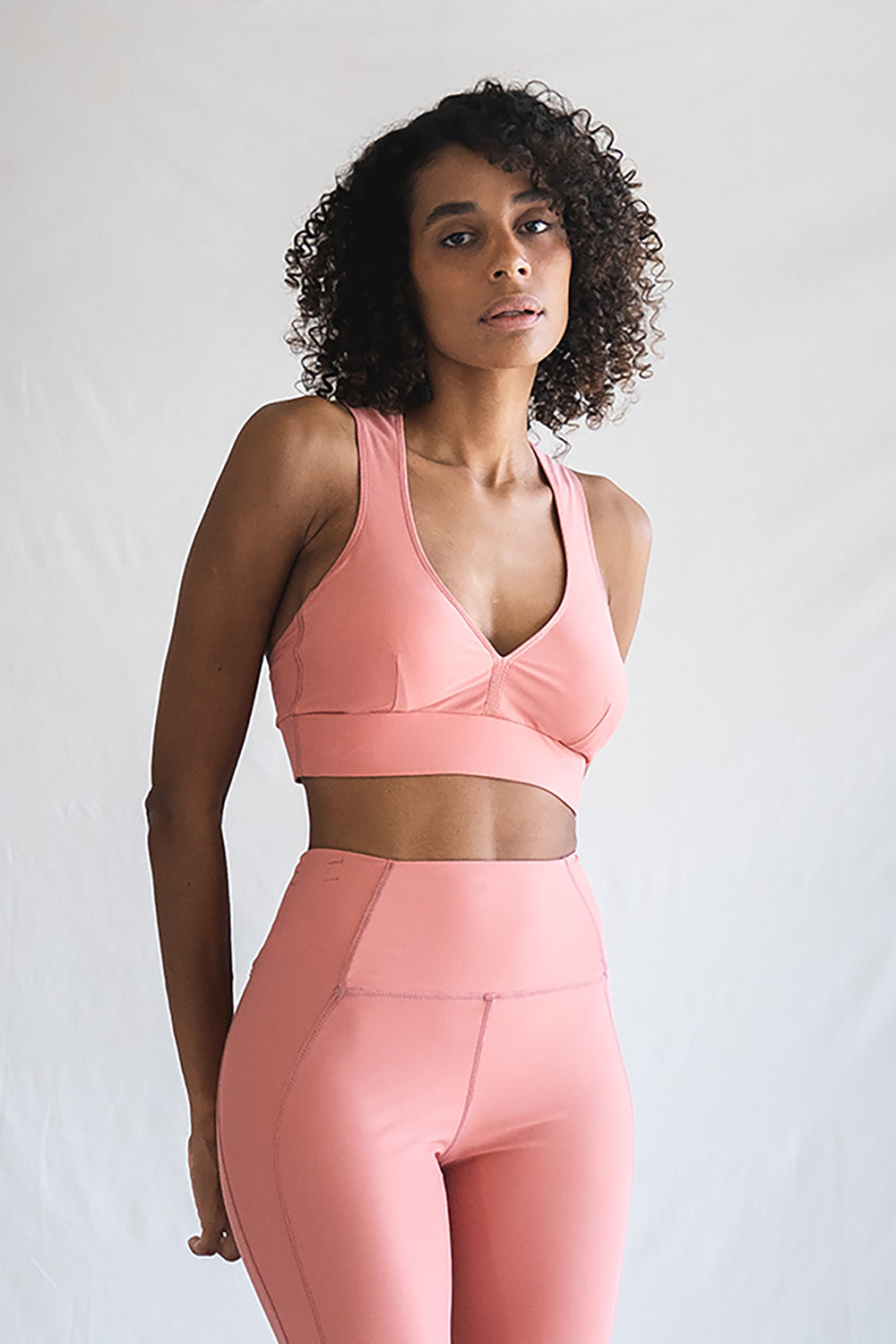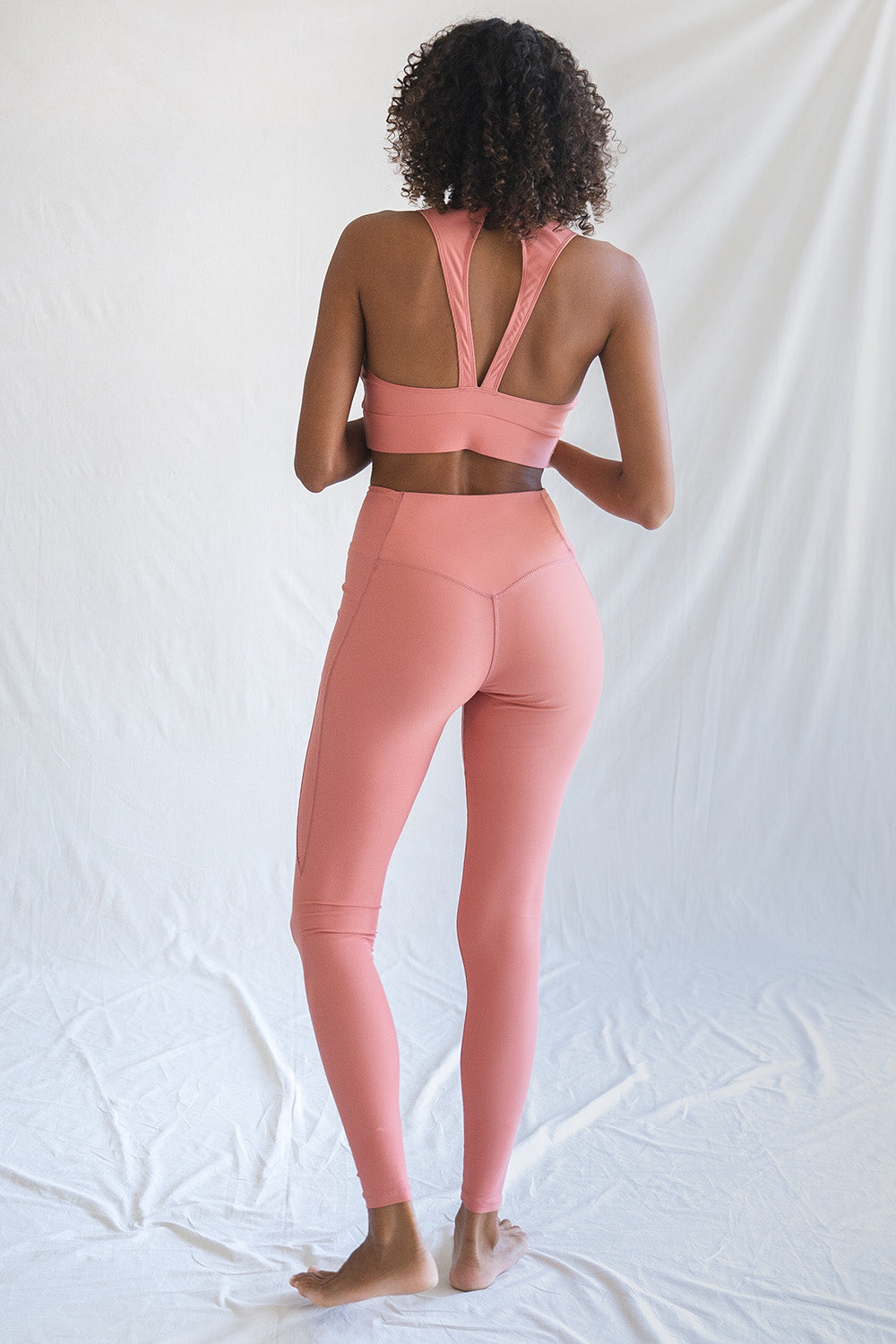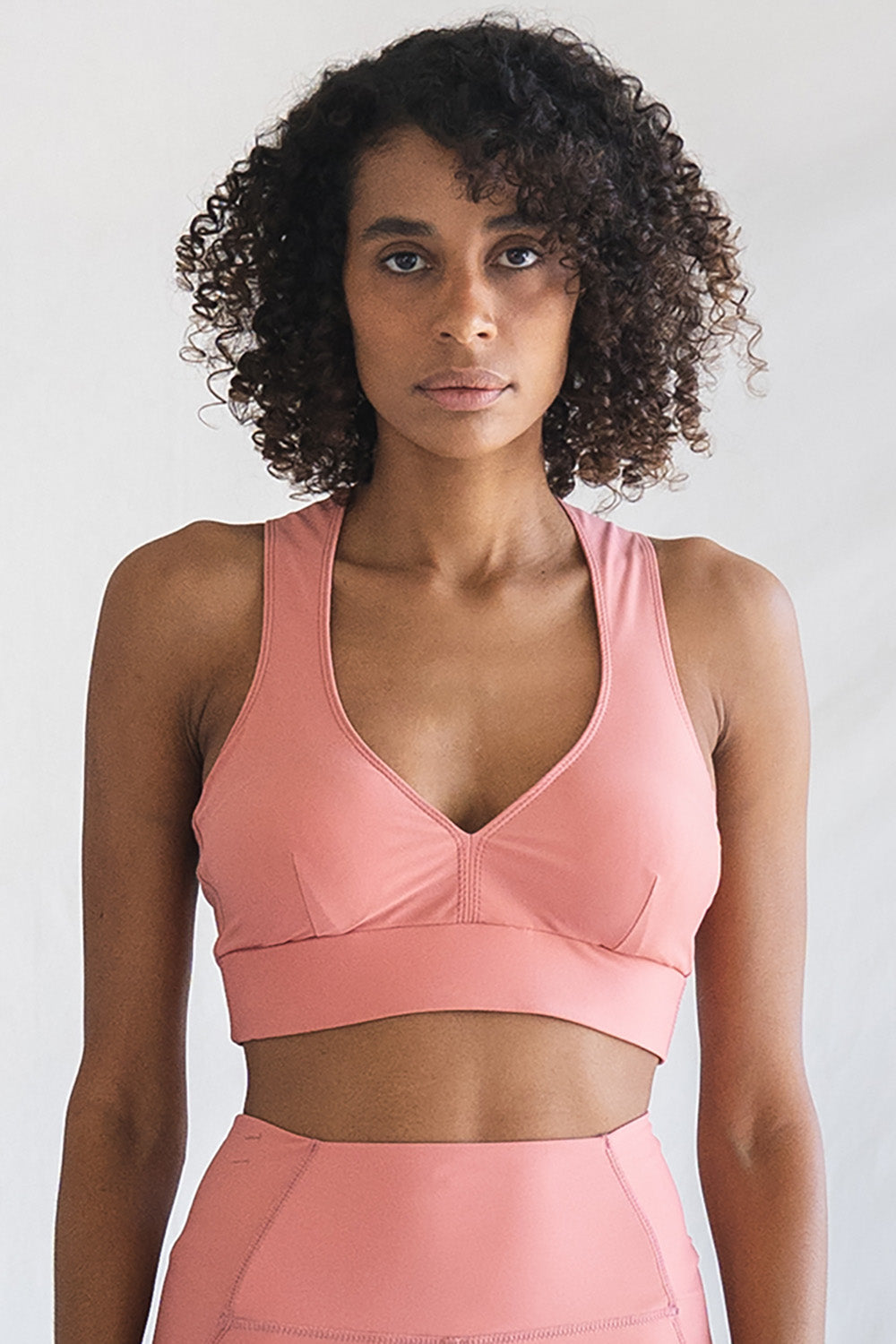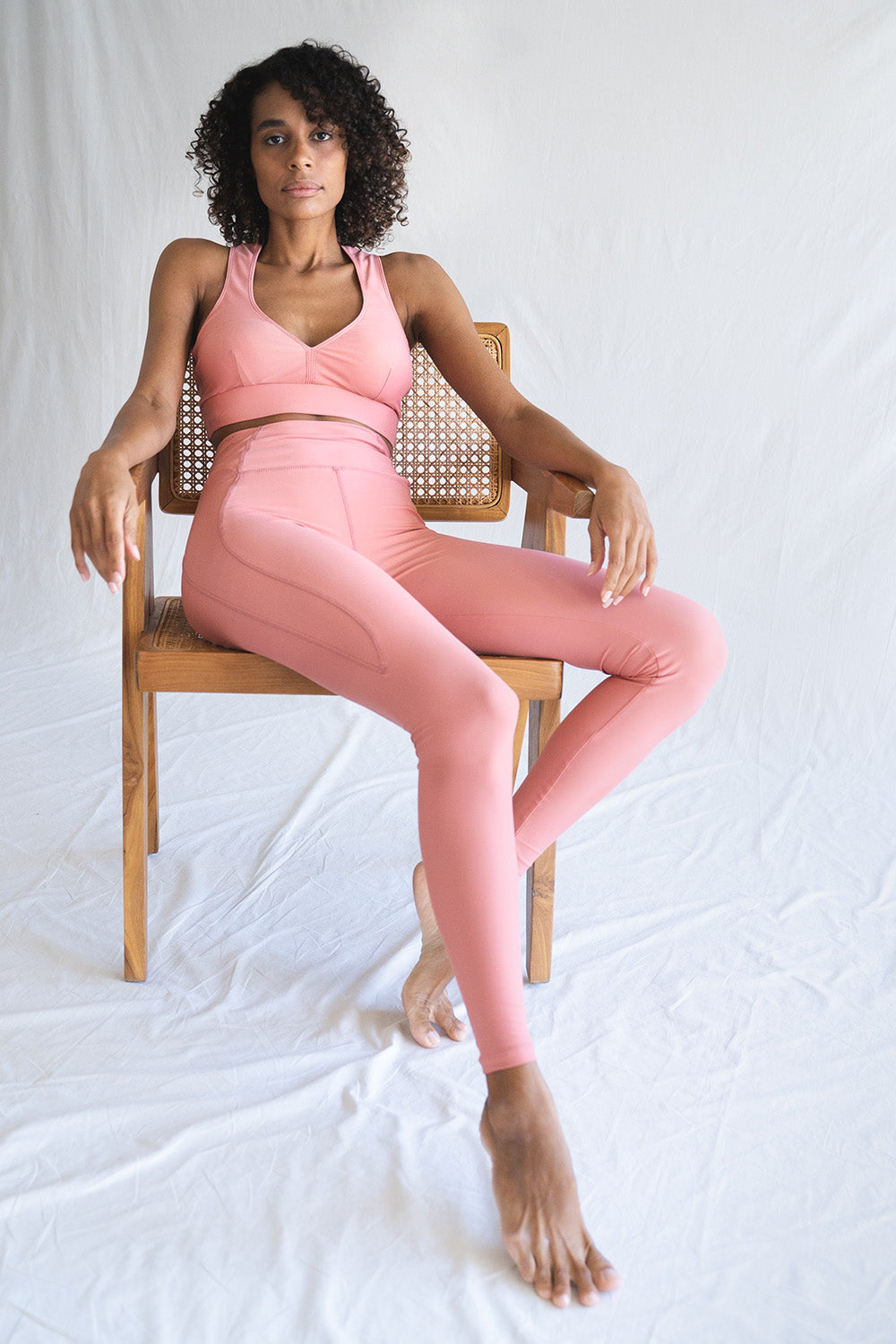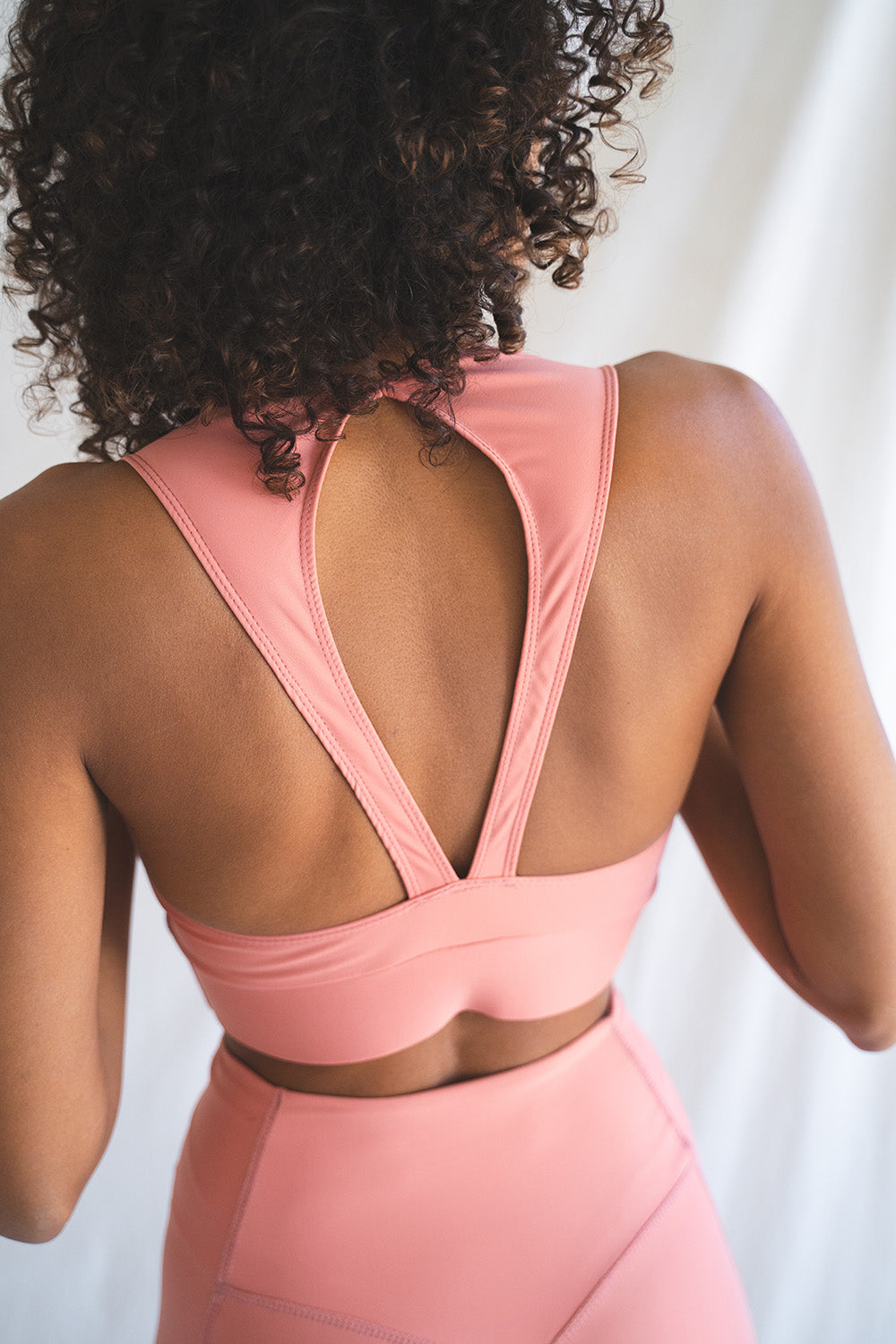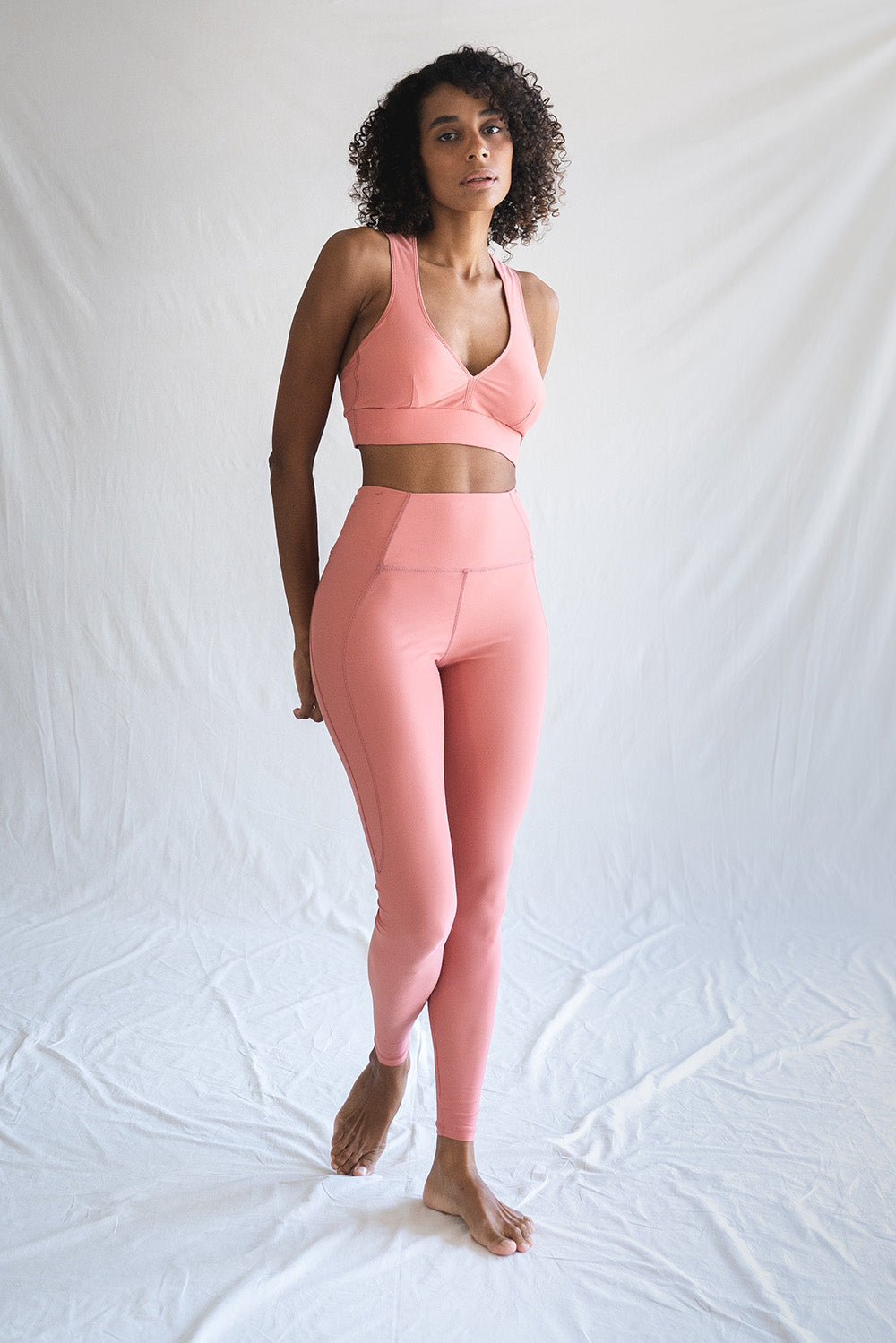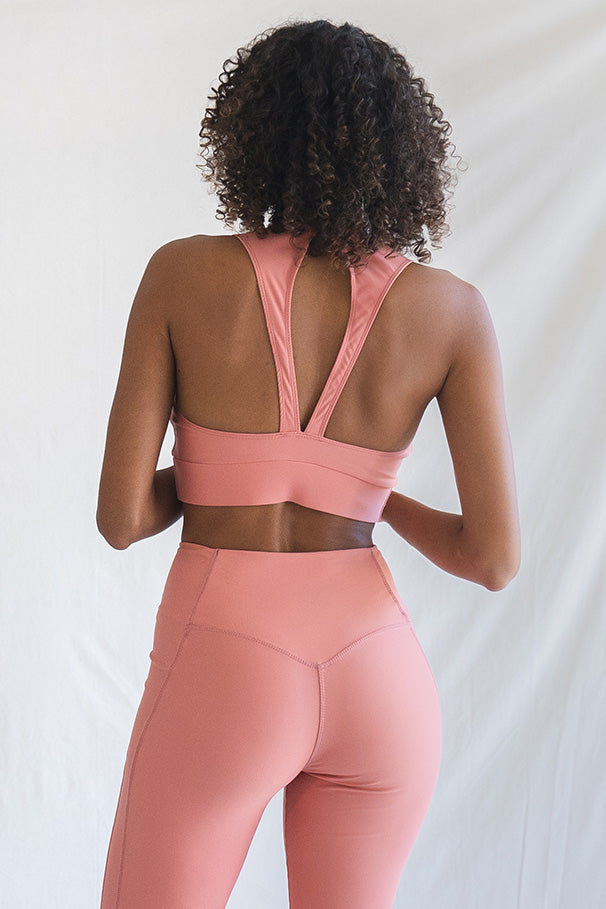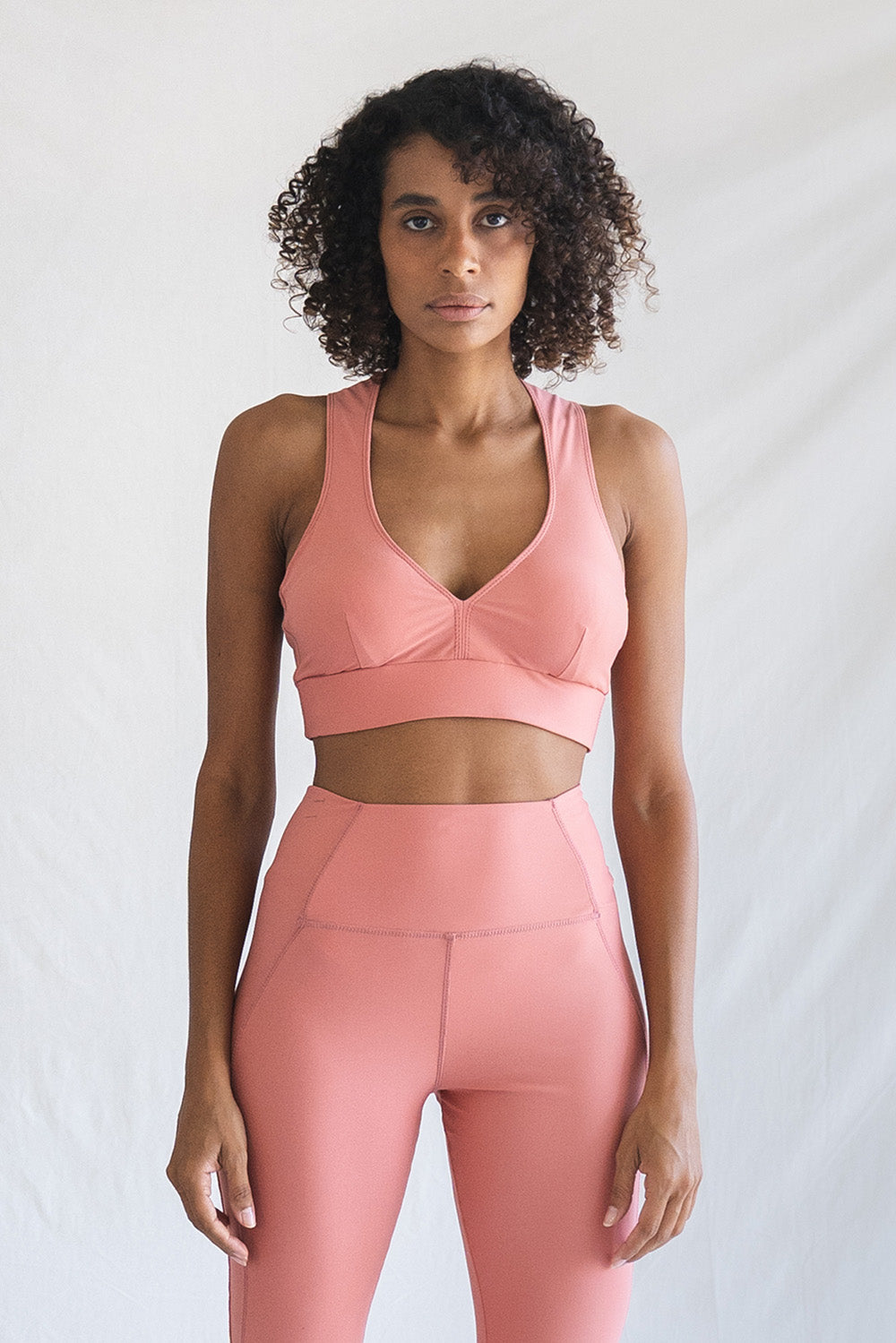 Supportive Sports Bra- Pink
A wide strap sports bra with an open cleavage and removable padding – it's a new take on our staple classic sports bra, this time with strong support.

Suitable for an intense workout and for those who like having more a more constructed fit around the chest area. A design that balances function and comfort, it will carry you through demanding gym sessions or any outdoor summer activities, and can be worn on its own or under a T-shirt. We love to celebrate feminine curves, therefore this bra might visually gently increase your cup size and make you breeze through your day with an open heart.
Supportive Sports Bra- Pink